My love for you
November 16, 2010
I love everything about you.
I love you for your faults and insecurities.
No one will feel even close to the way I do about you.
I know I love you without trying to convince myself.
I love you and want to be with you always & forever.
No one will ever replace you.
If you leave me I will be crushed.
I love you very much but if you leave I won't be around.
I won't be a kid anymore.
I may not be 18 yet but I will be soon.
When I turn 18 I will grow wings and fly away.
If you stay I will carry you and we will fly away together bound by love forever and always.
My love for you will never die as long as you're here.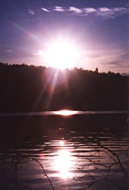 © Laurie T., Hopkinton, MA