The Little Girl
November 25, 2010
Rain pounds on the roof
Thunder cracks through the air
Lightning flashes in the sky
There's a girl huddled in the corner
Her momma lies in the middle of the room
Still as death
Cold as ice
She stares at her momma as she dies
The little girl is alone
No mother
No father
No brother
No sister
She walks outside
Rain pounding on her head
Thunder and lightning cracking
She says her little prayer:
"God, please take me too. I wanna be with Momma and Papa. I wanna see Sarah and James. Amen."
As her little voice finished the final word
She was struck by lightning
Smile on her face
She left the earth
The little girl, full of joy, joined her precious family.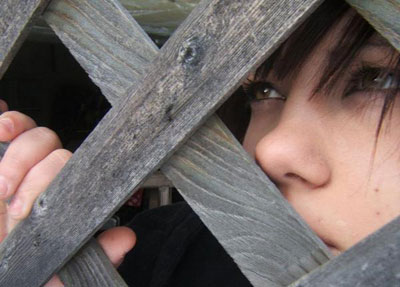 © Krystal B., Bloomingdale, IL