I Love You!
October 27, 2010
I love you so much-
I wuld die if
anything happened
to you!
I love you so much-
that i put
everything in my life-
aside and made sure
your life is different
then it is now.
You're my inspiration to-
not care what people
think or say about-
me.
We are just friends-
but I still love you
even after
the fights and-
arguments.
I love you-
Nicki and I
always will!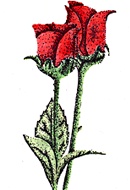 © Sarah M., Phoenix, AZ