Minor Chords
November 4, 2010
The one thing they said about her
Was,
Man,
Could she write
Music.


And she could play, too,
Eyes closed
Fingers drifting free across the keys
Every note,
Solid,
Flawless,
Beautiful.


But if they listened closer, she thought,
They would notice
The hint of melancholy
Buried beneath the surface
Of each chord.
On the outside, to the untrained ear,
Not a sour note.
But deeper within?


It's funny, she thought,
How much one can learn of a person's soul
From a few spare notes
If one would only
Listen.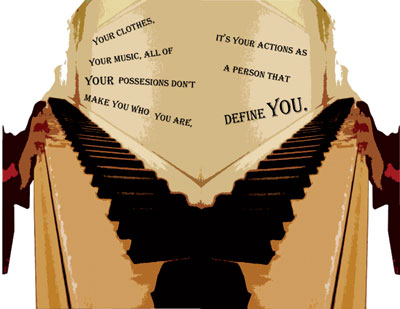 © Brad F., Stewartville, MN