Am I the Only One
November 2, 2010
Correct me if I'm wrong
But God didn't have the right to take my sanity,
Make me
insane,
Keep me struggling
In this game
that I call life.
Come on and tell me
That he didn't have the right
To introduce the
—
The perks and the weed
No longer a want
Now a need.

Just like a bird needs wings to fly
I try and I try
To stop this addiction,
But my life right now
Seems to be fiction;
'Cause the pain and the hurt
Don't seem real
Why must God
Make me feel?
Because right now I am
Dreadfully depressed
A perfect little life:
mine
Turned into a horrific mess.

The laughs and smiles
All seem to disappear
And since my mother died,
I've been battling my
fears.
Am I the only one
Who seems to feel this way
Each and every second,
minute,
hour,
day?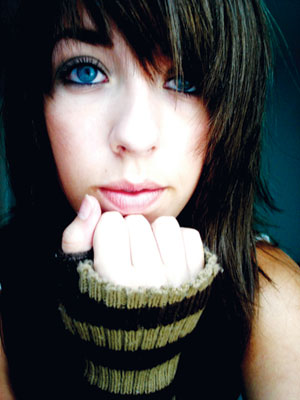 © Brit H., Peabody, MA