Fly High Now
November 1, 2010
She raises the sword
above her head
to take her final blows
Wait.
This isn't how her story goes
The war is over.
The battle is won.
Does this mean she kills for fun?
No. No. No. No.
no pain
no heartache
no one mistake
can define her.
La-di-da
She'll sing her way to heaven.
There is no peace
there is no end
only
only
only
sweet redemption.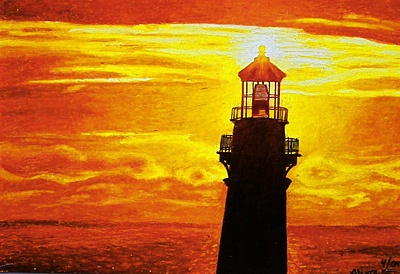 © Alyssa G., Charlotte, NC