A Book's Pages
November 11, 2010
As more people
Continue to misjudge me
I fill with confusion and anger
What makes them think they know me?
They don't know who I am
What I'm like

The lies they spread
The evil and hatred
I feel when others
Look at me
As if they are better we're all equal
Aren't we?

I stand my ground
I choose to fight
I refuse to run and hide
They will not break me
How can you stand
There and tell lies
And judge me by what I am?

These same people ignore me
And live on like nothing is happening
People whom I was close to
Now look down upon me

They don't know anything about me
What I endure
How I suffer
They know nothing!
Tell me if you looked into
My innocent, shattered eyes
Could you continue to your whispers?

How can you tell?
If you like a book if
You haven't read what's inside?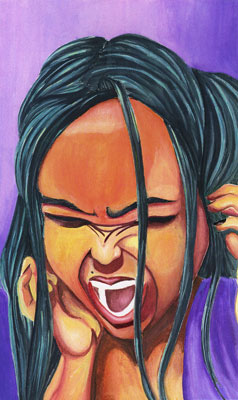 © Kriztille J., Briarwood, NY