Prayer of a Bloom
November 4, 2010
We are born in the world,
And grown here for ever
Yes, our god is the sun,
He gives growth to us.
For our perfect growth
We pray to our god sun.


"oh! The god of the world the sun
You are giving a good growth to us.
Taking care of us like a mother
Teaching, how to give fruits to people like a father,
Oh! The god sun, you are caring us
Until the dusk, In the night
Disguise of a moon, you are giving
New birth everyday for us.

We know, you are hearkening the people
Yes, like us, they are for you.
Oh! The god of the sun
We know your bloom daughter
Yes, she is sunflower
Where do you rise upon there?
She hearken you until you there
If you leave your daughter
Her face will shrivel soon
Please be with us, amen"

The sun said, not differentiate
You are all my bloom and my daughter
It's nature way, I have to go on.
Now, you are a server of the people,
You could give, what they are want from you.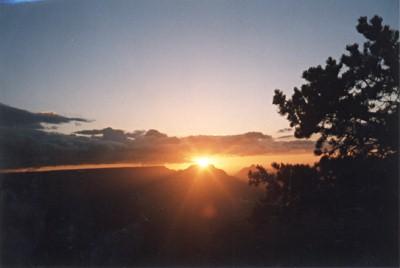 © Amanda T., Scituate, MA