Alone
October 25, 2010
Sitting in the empty room,
Was a girl, wondering to herself
What happened?

A howling wind took her breath,
A raging storm surrounded her;
Drowned her out. Made her invisible. Unimportant.

The creaking timbres whimpered quietly
And tears dripped through the cracks slowly,
Regularly and painfully until the wood splintered from the inside.

Harsh words rang in her head. Swirling round, a whirlpool
Pulling her down.
And down.
Words of rejection; I don't love you.
Soft and warm was the last kiss. The last touch. The last longing gaze.

Reality encroaches upon her mind.
Nowhere to hide.

She is alone.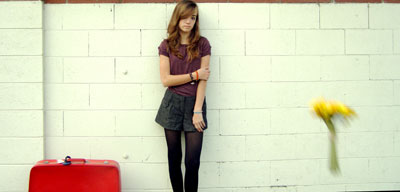 © Austin K., Studio City, CA