Hidden in Dreams
October 22, 2010
It is not so bad,
to be hidden in my dreams
Like a pocket,
caught between the seams.
For the sands,
roll on like thunder
As I envision
pirates plunder.
And the darkness
tastes as sweet
as the light my eyes
Refuse to meet.
Mockingbirds sing,
in faraway lands,
and all I am
is contained in my hands.

For morning is
a bitter old crow,
Whos wrath falls
like cotton snow.
Hit by fall
during the ring of
earlys call.
Trespassers called reality
steal into my kingdom
of warmth and imortality.
For it is so very bad,
to be hidden in my dreams
the world beckoning,or so it seems.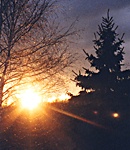 © Christy S., Germantown, NY