What is Our Pladge?
October 15, 2010
What is the Pledge of America?
Is it a promise to our flag
Of our eternal servitude?
To submit to a "free" government?
We Should Respect Our Flag
They all say
They are Wrong.
We do not "respect" our flag.
We respect its representation.
America pledges for
Unity,
Peace,
Freedom.
We the People
Promise to have
Eternal Glory
Absolute Power
And "Equality."
There are lies within our promises.
More blood will be shed
As we continue to ask ourselves
What is the Pledge of America?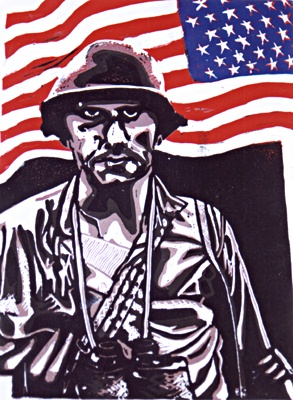 © Troy W., Kannapolis, NC