I wish. </3
October 1, 2010
You say that you love me,
you say that you care,
but sometimes i wonder,
if your feelings are really there.
You that im yours,
yours for the taking,
but im not a prize,
that CAN'T be broken.
you that im the one,
and you are mine,
but do you hurt her,
like you have hurt i?
you are just a wild animal,
that cant be tamed!?
unable to be trusted,
or left alone?
Has she hurt you, like you've hurt i?
may I ask,
How do you feel about yourself now?
Have you cried over her?
Have you thought of her sense?
Do you still wish to kiss her?
I feel as though i will never find love again.
I have cried over you...
I think of you everyday...
I wish of nothing else...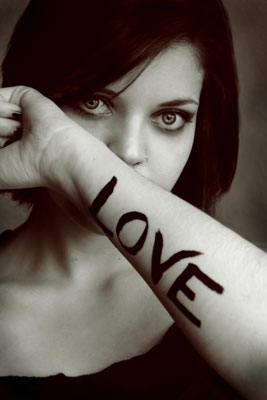 © Michelle B., Blairsville, GA