Peekaboo
September 27, 2010
I see you, do you see me?
Are we playing peekaboo?
Im here and your there.
Where are you?
I reach out, and you reach out,
But we dont touch.
This is frustrating, oh so frustrating.
You laugh with your friends,
I stare out the window.
I still glances at you,
But you dont notice.
Im not a stalker, Im just curious.
You confuse me, playing with my mind.
I could have sworn you liked me,
but when i look over, your flirting with her.
I sit on the bus, my music turned up.
Trying to figure it all out.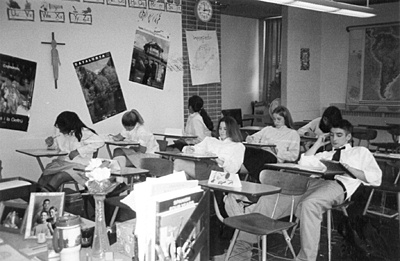 © Fox V., Whitesboro, NY