Don't Tell Me I'm Wrong
September 29, 2010
Yeah, religion,
What about it?
The world would be better off without it.
Don't swear at me in Jesus name,
I don't play that believing game.
Believe in yours and I'll believe in mine,
Don't expect to change my mind.
Pray to your God,
Damn me to hell fire.
If that is what your God desires.
Call me an Atheist,
But that I'm not.
He was forgiving,
Or so I thought.
I believe in my higher power,
You believe in yours.
Now what the hell are we fighting for?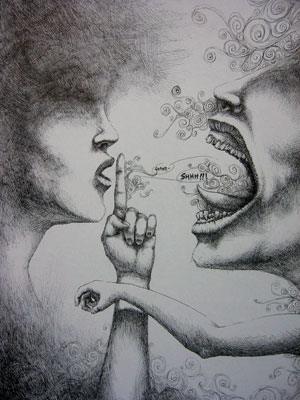 © Andrew M., Apple Valley, MN