Into the dark
September 17, 2010
Into the dark away in my head in a world I've created.
I am dead,
to the world I live in I am no more
five hours intil dawn.
not much time to waste.
I have someone to meet
He will not be pleased with the order I am in.
first clock strikes.
I am here.
Seeing you I shed a tear.
you are my friend the one I love.
I shall stay with you until I am done.
goodbye world I am no more.
done in your realm.
Until the end.
But I can see you through his eyes because he's not my disguise.
No more time it is through.
into the dark., for I am free.
it's not sad because
I am me.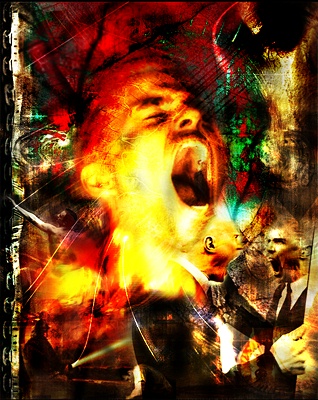 © Mark P., Woodside, NY