Black
September 15, 2010
As you watch me walk by
You fear that you might be the next to die,
You feel your warmth drain
as I show you my pain
When you took me in from the storm
The love you gave made me warm
But the girl I am remains within
My soul still black with sin
With a heart as black as pitch
Loveing me must be a real b****
The light of love perced a heart as black as mine,
Your love must be divine
From the depths of my cold black heart
I will love you till the end of time,
My heart is not your toy
It is me you will destroy
My black heart melts like ice
Why is it you must kill me twice?
You killed me when you loved me
Now you kill me as you leave
Is this real?
Is this how I feel?
Any more i do not know how I feel
All my pain replaced by pleasure
My hate turned to love
Death turned to life
New found happiness turns has become a strife,
Now my heart turns back to black
I move on never looking back
Since I lost my one true desire
My heart burns with cold fire.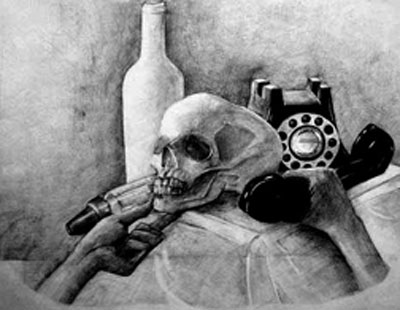 © Xiao H., Naperville, IL