Amore
August 31, 2010
I see your lips,
I touch your hair,
I look in your eyes,
All I can do is stare.

I feel your skin,
I hug you close,
But what's on the outside,
Isn't what I love the most.

There's more to you,
Than I can ever figure out.
To love you I don't need to know,
What you're all about.

What draws me to you,
My unforgettable Love?
Its not shining grandeur,
But what it really is I can't be sure.

You cause me painful heartbreak,
More than I think I can take.
But of this you're unaware,
Or you simply do not care.

If you really do know,
It doesn't ever show.
But whether you do or not,
I'll have to let my heart rot.

I couldn't stand for you to push me away,
So forever pending my spirit will stay.
I just found out how deep my feelings for you go,
…too bad you'll never know.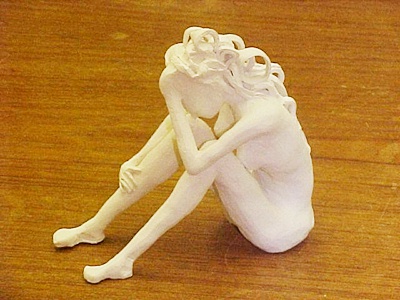 © Christine H., Brooklyn, NY