My Past
August 24, 2010
There are many thing I regret...
But the ones that I regret the
most is when I had you in my arms
able to tell you I love you whenever I wanted to....
When I heard you say those words to me my world fell apart....
There was nothing left for me to do,
There was nowhere else for me to go....I turned away from you with the fresh breeze stinging my face as the tears fall....I look around but don't see anything....
There is just a darkness to my world now....
I walk into the shadows and feel something brush against me....
I franticly turn around over and over again not sure what to think......
When I find you standing in the corner a slight smile creeps accross my face, But only for a moment....
Cause when I look closer I just get this chill that moves down my spine....
I see that its not you.......
Its just a ghost from my past coming back to haunt me......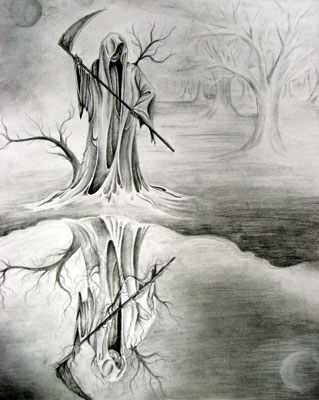 © Lacey T., Wasilla, AK