We love you
July 28, 2010
You're scared and alone
And that makes us feel the same
It makes us feel that for you
When you have a 'tantrum'
It makes me upset I feel helpless
I can't do anything to help
It makes me feel weak, and I hate that
Mom says you envy us, your younger siblings
Because you look up to us and we should look up to you
But we're scared and alone too

We get annoyed with you, like normal siblings
But you take it as though we hate you
But we don't. We love you
Through the hardships and depression
The episodes and the madness
We end up with one thing- love.

We love you, there's nothing else to it
Even when we say otherwise
All of that is a lie you shouldn't listen to
We love you, but we just don't know what to do.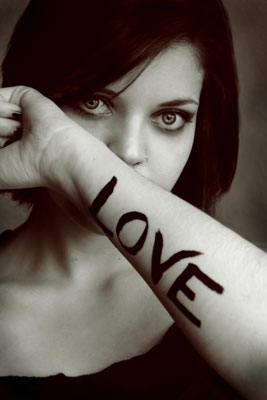 © Michelle B., Blairsville, GA