Something Else
August 12, 2010
Train track treks of finding hope.
Blank postcards of lost destiny.
Empty kisses of lies and cheats.
Fluttering dreams escapingwindows.
Folding laundry to forget sorrow.
Endless fields of sleeping memories.
Letters to dwell on.
Fitful nightmares to agree on.
Regrets to tell,
tears to swell.
Expecting something.
Anything.
In this city of remorse.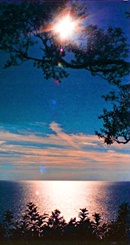 © Crystal B., Gresham, WI