Me & You
August 14, 2010
I love it when its just me and you
My fingers tangled in our hair
your heart beating by my ear
your arms locked around my waist

When were like that i feel like nothing can tear us appart
I feel safe & protected
That empty feeling I used to get
disappears like it was never there.

Every time I close my eyes us like this forever is the only thing I see. That is how I want it to be.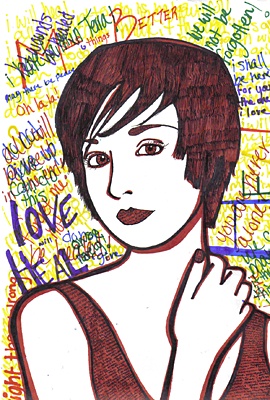 © Sara D., Aiken, SC