Innocent Pain
July 19, 2010
Pain,
I knew it was you.
With the reminder that you're stuck inside me,
Surrounded by the innocence of a small child, yet
Outside,
Your work of art is a snapshot of the darkest colors
Capturing my happiness in a matter of seconds.
You suffocate me within these four walls,
and the echoes scream at me shouting to stop,
but you wont let me go.

It hurts, it really hurts.

Like the sound of a cracked bone or a chipped nail.
You agitate the adrenaline swimming through my veins
And my pulse reveals an instant heartbeat,
Beat,
Beat,

It hurts, it really hurts.

You're presence is strong
too strong.
I tried getting rid of you,
But it I cant,
Im weak,
Too weak.
Im just a lost child stuck in your playhouse.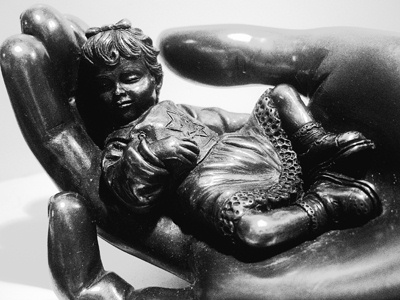 © Dat L., Worcester, MA