He said to me
July 22, 2010
I was really hurt by what he said
"W" is what the word started with,
Best friends since fourth grade.
HE WAS MY BESTFRIEND
My only friend.
"H" came next
I felt it.
We were drifting apart.
"O" was after "H"
I knew we weren't meant to be.
I knew it.
"R" the letter before last
But he confirmed all my thoughts by
"E" Yes, that's what my best friend said to me.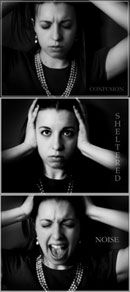 © Michelle B., Blairsville, GA