Never
July 20, 2010
I am trapped
in desires
in losses
in memory

in love.

In love,
there is no
consolation prize.

I am an unseen
and unheard
voice
One that not even you
can hear.

Wondering if
not only my touch escapes you,
but if my feelings are
just as translucent.

Has the cord been cut
linking me to people?

Am I a lost signal?
A deleted file?

If I were to tell you
everything
anything
just anything,
would it reach you?

How beautiful
oh! How insanely beautiful
this is.

Yes.

My heart is at peace.
I am seeing life,
the stars
the skies
and you're
happiness
without
me.

How terrifying
perhaps.
I am fading from memory
as a music note.

I am a dead beat.

Watching.

Listening.

Waiting
for my name to be forgotten
by you.
But I am not gone yet.

And I am not afraid.
Never.

I am a human, drifting
among ghosts.

Please, see me.
Just
notice me here.
I am here
by your side.

I love you.
Please...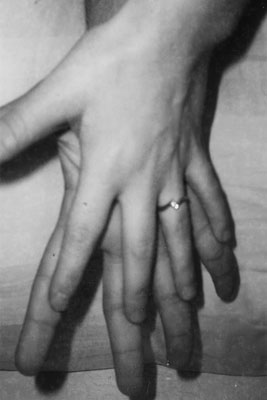 © Heather H., Phoenix, AZ