The Heart
June 16, 2010
Be careful with that!
It's delicate.
Don't you see all the cracks?
All those names etched in?
It's never fully broken, thankfully
But it might be coming close.
I mean how much damage can a heart take?
But it's still precious
So be careful.
No matter how much it's protected,
It still finds a way to break
I don't know if I can even tryst anyone with it
But you'll take care of it, right?
(How many times have I said that before?)
Just be gentle,
And loving,
And cautious.
I'm going to have to trust you.

Take care of it.
Please.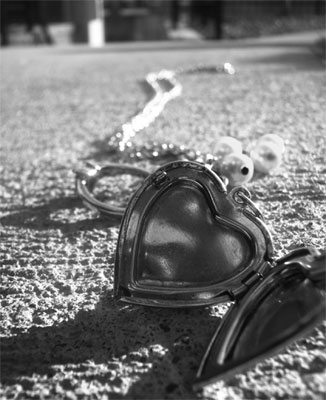 © Francesca Y., Robbinsdale, MN