Little Salty Drops
June 16, 2010
I can't get out of bed.
I feel worthless.
I haven't been happy in a while.
I have very few friends.
I cry myself to sleep.
I wish to be happy, just once.
I have made up things about myself to impress people.
I have a mother who has been married twice.
I have changed schools three times.
I have never had a boyfriend.
I have a father who loves me, but i hate my step mother.
I never get told I am pretty.
I want to be a teenager.
I never got to be a kid.
I think I am ugly.

I just want someone to love me.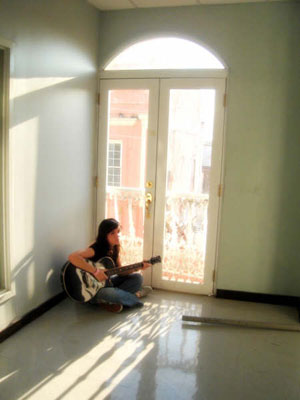 © Eveliz V., Bayamon, Puerto Rico