In Another Life
June 8, 2010
We sit in the station
Watching the outbound and inbound trains
Passing one another
On their way to different places
We look at each other waiting for one of us to say what both of us are thinking
Your unspoken words stain my cheeks
Kiss me, I say. One last kiss and I'll go.
We kiss, both exchanging silent confessions: "I love you"





"I miss you"





"I don't want to leave yet"
We pull apart, those silent words right at our tongues
He steps on the outbound train
And I step out into the rain
And begin to walk away.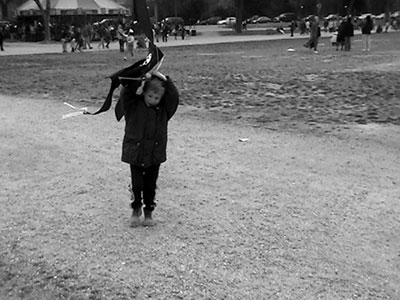 © Nina S., Arlington, VA