Ocean
June 19, 2010
She lays in the ocean.
As she slowly drifts into sea.
She lays flat & still.
Letting the water calm her.
The fishes leave her be.
She is so far away from the shore. No one can see her out there.
She's in the middle of the ocean.
Will anyone ever find her?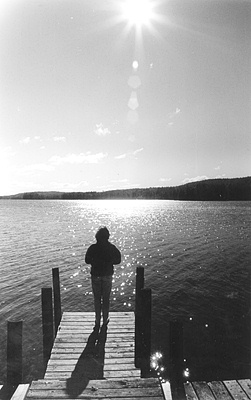 © Beth S., Marblehead, MA