My Life
June 18, 2010
Save me from this pitiful place my life has become
I'm deteriorating, I'll soon be gone
Swept away by the wind like so many lost souls before me
Imperfect me.
Trapped in the body of a girl who never does wrong.

The girl inside is struggling to break free
Trying desperately to prove that she, too,
Can do something important
That she, too, needs love
Battling Little Miss Perfect
Never-ending internal struggle

My shell
The perfect girl
The girl who is loved by everyone
The girl I should want to,
But simply cannot, be.

The girl inside
The wild child
The unlovable, imperfect one
The one I shouldn't be
But I still am.

Always at odds with each other
Yet both are me
There's never peace in my mind
Especially when I'm all alone.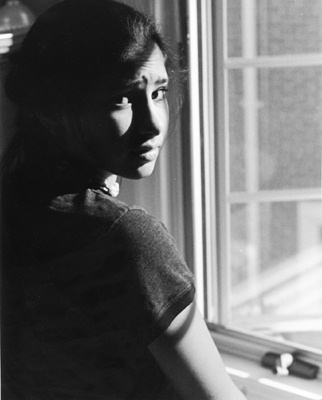 © Jennifer H., Bethesda, MD