Stand Out
June 3, 2010
You stand like the stump of a tree,
That has been cut down.
And is now part of some wooden chair,
In some families kitchen.

The stump must have been in a meadow,
Because there are no others around.
No one proud enough, brave enough.
You stand alone.

I wish I could grow like you do.
I want to feel the sun on my face,
Dine on the nutrients of rich soil,
Be beautiful and alive.

Instead I am a lumberjack.
Dirty hands and face and mind.
I'll cut away your branches and leaves.
And sell them so I can buy some friends.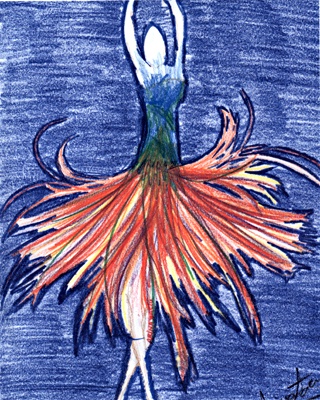 © Arina Z., Euclid, OH