Wishing Alone
May 31, 2010
I can feel you breathe down my back,
Hear your sweet voice in my lovliest dreams.
I see you face when I close my eyes,
I look down and start to cry.
Voices scream and this mist,
screaming of that day I wish I had missed.
Screaming at me as though they know,
screaming at me for the troubles they were told.
Tears fall down for I am alone,
you have left me now out in this cold.
My hair falls down and plays with my waste,
Black on white its such a waste.
Rain hits my cold skin,
as the black bra proves my shirt to thin.
I saw you crying in your pain.
You see me crying in the rain.
Theres nothing that I can ever do now,
to make you love me.... Its ruined now.
In the morning I shall be gone,
but tonight let me watch the rain fall.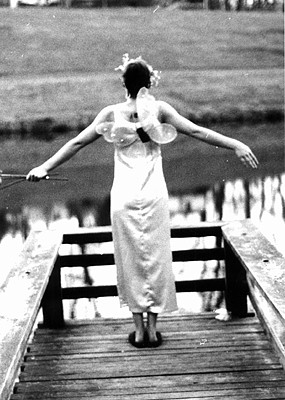 © Jennifer T., Cincinatti, OH