Circus performance
June 9, 2010
Thub….thub….thub,
The drum rolls roared,
Along the alleyways,
Beside the crowded street,
"What's happening?" they asked,
"Who is it?" they wondered,
*
Hurry, my children, hurry!
Swiftly down the stairs,
Run along the corridors,
Hurry!
The fiesta



has




begun!
*
Bedazzling orange sprakles!
Fire redden horizon explodes!
Revealing trecherous black smoke...
Gaily they danced,
Filled with such in depth emotions,
Yet commanding


Authority,
Their every gesture orders




Respect!
For the divine art...
*
One could not help



but
be overwhelmed with;

Profounding passion

Hypothised by its beauty
*
Dong....
Dong.......
Dong...........
The clock stroke four,
The tiger stretched its weary paws,
Instantaneously falling
Into a

deep,


deep sleep.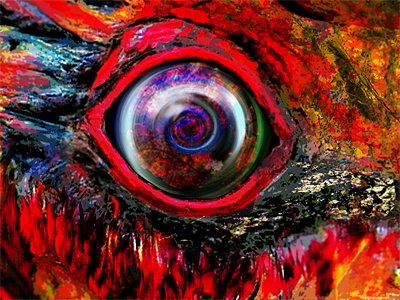 © Tom M., Philadelphia, PA