Listening
June 2, 2010
Can't you hear it?
Drumming softly
against the bedroom window.
It's steady...
and quiet,
but loud and
thunderous! Shhh,
it's alright. It's not
hurting you. See?
Feel it massaging your skin,
melting away all that stress and
anger. ReLaX...there you go,
just
like
that...purrfect.
Can you still feel it?
NO? Then you have become
one
with the very thing
you hated: RAIN...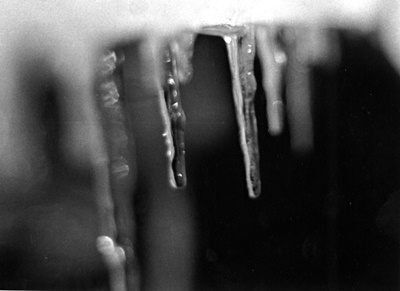 © Lindsey D., Marblehead, MA