200 Meters
May 25, 2010
Those who say:
"Winning isn't everything."
Probably have never ran a 200 meter race.
These races take so much
And seem so
L
o
n
g.
It's a half a minute of torture:
Running
Running
Running
And running even more.
This is how I feel:
It's raining and I am
C

O


L



D.
But I must run now and forget about the cold.
Because the starter raises his hand;
And BAM! The gun goes off.
I explode out of the starting blocks
And begin my journey
Down
The
Track.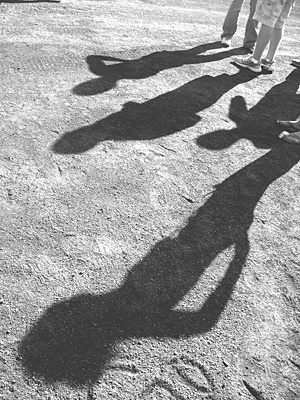 © Trella R., Mountain Lakes, NJ