Cherry Blossoms at Night
May 20, 2010
Why do I hide you,
Oh beautiful cherry blossom?
I might have stars shining bright,
But I hide your rain of pink pedals.
The scene of dancing and twirling,
That I love so much,
Is smeared with charcoal.
You say it's okay,
It's only natural.
This reality I hate,
You call it fate.
I want to see you,
But too much light,
Will drive me away.
I know,
I'll put a dim sun in me.
I'll call it the moon.
Round and beautiful just for you.
Can you see me now?
I am your night.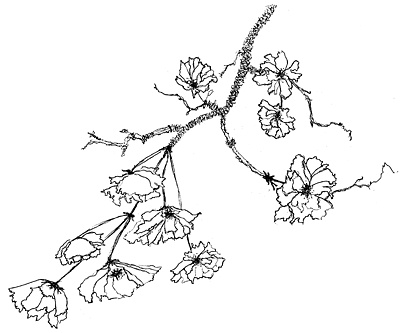 © Marybeth L., Hamilton, NY