A Touch of Happiness
May 15, 2010
Tears of veritably glisten along the tips of her eyelashes and then
descend,
fall,
glide
along her face of obscurity.
But what am I to do?
Walk away as if I've perceived nothing?
No, no this is not an action I am willing to take.
Instead, impulse pushes me forward
and ever so gently my fingertips
meet her cheek;
wiping away traces of sadness given off by her expression.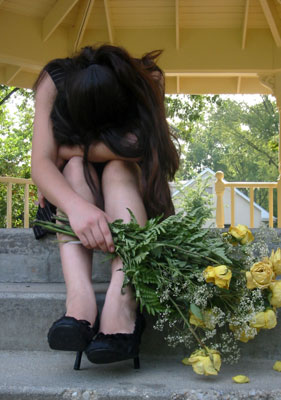 © Martha V., Morton Grove, IL