I Am The Flower
May 3, 2010
I screamed silently
as my thoughts
were rudely interrupted
by the laughter.
I was insulted by their joy.

I sat
waiting impatiently for your arrival
when I discovered vulnerability
no longer frightened me.
I was able to see its beauty.
Pride no longer shielded me.
I needed you.

Color
makes us strangers.
Though we be blind,
your mother is not.

I am dirt.
You are snow.

But I am no longer afraid
to open my curtains.
I no longer shutter
at the Sun's revelation.
LET its rays caress my skin
and expose me
to condemnation.

I confess
I am sitting here
Hopelessly
Waiting.

Remember
As I say this:
I am water.
I am the sun.
I am dirt.
I am the flower.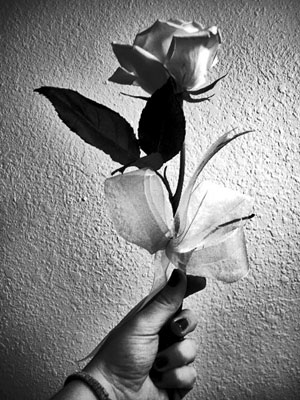 © Lauren R., Edmond, OK