This Lullaby
April 30, 2010
This Lullaby
I will never look bile.
Can't you see my constant smile?
Can't you see my pretty make-up with no flaws?
No I bet you can't see it at all.
Cut me open and see what's hidden.
See the scars and words that were never written.
Behind all the camouflage, is a person screaming.
Wanting and needing.
Begging, for his love, but I can never reach it.
Knowing I never will, so I just vanish.
I cover it up so well, that no one sees my anguish.
No one will hear me cry, when I sing this lullaby.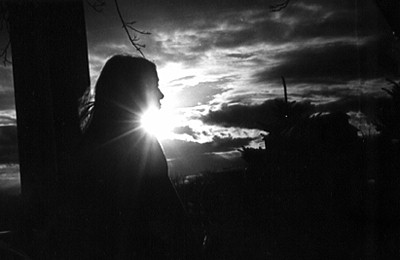 © Elizabeth G., Marblehead, MA