FOOLISH FROGS
March 29, 2010
A group of foolish frogs in a deserted land,
were going to rob the chief as it was all planned.
On full moon night they black mailed the chief,
they could not restrict themselves as they were thieves.
When the moon was crescent they entered through the vent.
Bewildered by the thought that they would be caught,
to kidnap the chief's girl was the plan they thought .
When they rang again in the chief's home ,
they found in themselves "fear of money syndrome".
So the rest of their lives those punks,
spent in their bunks.
As they could not earn money for their survival,
And their death was sure-shot final.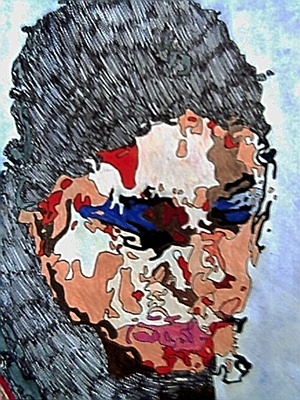 © Sarah A., Morristown, TN