Beliefs
March 8, 2010
i. Testament of the Saved

Malignant calluses beckon fresh white hands

hoping to blister ignorant palms.
You must look at the sky now,

and accept the pages (the same color of your skin) unflinchingly.

This is what the bedtime stories say.

ii. SATIRE OF THE ATHEIST

AS HEARTS EXPLODE, SPINES WILL COLLAPSE

THE HUMAN ANATOMY HANGING BY A SINGLE GLOSSY THREAD
OF THE TANGLED WEB OF THE ROUNDABOUT SPIDER

WHO WANTED TO FILL THE WORLD WITH CREEPS.

THAT'S WHAT THE FIRE-LOVERS SAY.

iii. questions of the agnostic

me? i don't know

i think i might just be
a series of chemical misfirings

or a computer with the tendency to cry

at every sunset, every sunrise.

?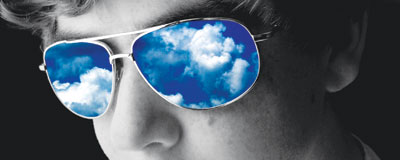 © Joseph B., Mesquite, TX