Painted Raindrops
March 6, 2010
A blended rainbow,
sliced then diced,
mixed up and stirred,
into a picture of colors.
Music notes dance
in the kaleidoscope
of indecisive mess.
Broad color designs
steal the attention of your eyes.
So much distracts you
from seeing the images
that float in the colorful rain.
More than expected lies,
buried beneath the clutter.
Disguised by pretty masks.
No one pays attention
to what's hidden under
the wonderful mess.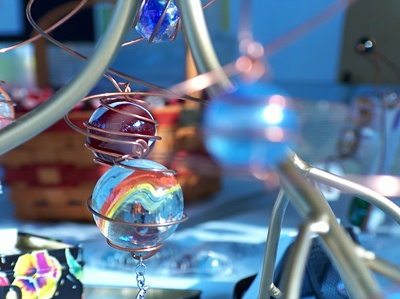 © Sean C., Princeton, IL