Tennis Begins With Love
March 21, 2010
Love all.
Get ready on the deuce side.
Quick feet slightly bounce,
Prepare to return the upcoming serve.
Hit
the bright yellow ball; drive deep cross court
and the point begins.
Decide to be offensive, run to the net, slam, finish the point.
Fifteen-love.
Shuffle over to the ad side and once again get ready.
Bam
Return
Swish
In the net.
Fifteen all.
C'mon get pumped!
Thirty- fifteen.
Be fierce!
Forty- fifteen.
Sweat slippery on my palms.
Just need one more point to win this game.
Keep those happy feet going.
Swing
Hit
Ounce
Hit
Bam
Return
Winnnnn!
Just need to win five more games for the set.
I soo got this.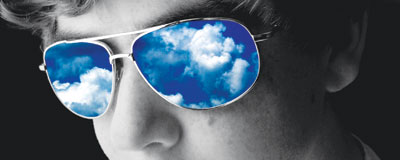 © Joseph B., Mesquite, TX