Obligation
March 15, 2010
Spit at the feet of

Corruption,

For it was "He" who was the voice
Of those who've commited the ultimate

Sin.

In this eternal winter, cold lingers
In your bones and seals you with
Rust. Look to the sky, where our
New "God" dominates

Endlessly.

With your soul in a glass cage
For all to see, it reeks of

Blasphemy...

No more, will shadows be cast as
the darkness prevails. An abundance
Of frost; fog lays thick over the
Palace of "God" as angels weep

Soundlessly.

Chaos does not cease to exist,
And we realize that we can no
Longer see beyond this

Everlasting Hell.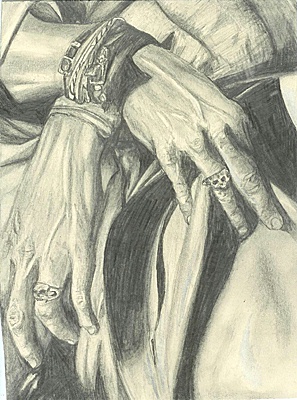 © Angela K., Kansasville, WI