Mother
March 13, 2010
It's your fault … it's always been your fault why do you have to blame me…
This was your mess.
I' m the one who kept you together, who kept you smiling even though you wanted to cry … I kept you sane …but only for a while . '
You were so wrapped with your own feelings and hurt you never stopped to recognize my own … I never showed you any emotion … just so you didn't have to feel bad.
But all this time you never noticed … at all? … I guess I should expect this you were never there anyways…
Stop with your excuses … stop trying to look all put together in public … because im the only one who sees the real you …
Crying constantly …smoking all the time … taking pain pills … staying in someone else house for days...why me…?
See you for a few hours … and then you're gone … I wrote something for you at school …
Guess it wasn't that important …
Did you know I got my first boyfriend today…? Did you know he broke my heart and embarrassed me in front of the school today…?
Why are you getting married…? I hate you... Im not leaving my house…
Im not sleeping in his house …
Hey guess what... I cut myself today …I know, do you like it... the counselor says im crazy…
Hey mom guess what… I got drunk and took some of your pills today and got caught at school…
"how do you like that mom? Is that good enough for you? I tried my hardest … I guess you didn't notice …. Well let me tell you what else you missed ….
I got made fun of at school today…I picked up your cigarettes and started smoking … how cute look I want to be just like you…
My teachers are failing me … I might be held back… I just didn't feel like going to school today so I skipped …
You will never guess what I found …letters … yea lots of letters … I didn't even think he cared anymore … why didn't you tell me…
I laid in bed all day … ate … smoked …. And went back to sleep … I bet you didn't know that I want to go to sleep for good…
I put a blade to my arm today mom… I put a gun to my head but it jammed …I laid on the floor and cried all night …
Do you know who I am...?
Between the unspoken words and the uncried tears is a real person and she used to be your daughter but not anymore …
The pain and anger is building up by the second … you don't know the depression and desperation I feel … the regret for not running away when I had the chance … I sit here enclosed in these four walls … plotting and planning …what that is you will never know …
My mind has escaped from me… taking all emotions and actions with it …. I feel like a statue … I have faded Into the background of every unspoken word and tear … LIES that's all your full … my whole life has been a lie … but somehow you can still lay down at night and sleep.
You want to know who I am … just walk a mile in my shoes … im a size ten … what about you…?
You hurt me… broke me … made me know what hate and pain were…
But you won't do it again… I refuse to be beaten and broken again… you will not break me down … I promise I will fight to my very last breath....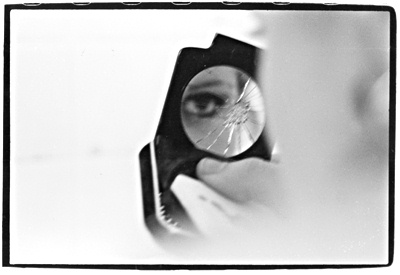 © Heather W., No., Brunswick, NJ