pictures
March 9, 2010
Glossy pictures that shine in the light.
Full of memories.
When i sit and stare.
I relive each moment.
Some are bad.
Full of pain and tears
But most are good.
They make me laugh and smile with joy.

The one with the bright purple frame is from prom. When i look at the picture i smile from ear to ear.
Close my eyes, remembering that nigh we all shared.

The one with dull and dark black frame is upsetting and makes me cry.
I remember that day, the day she died.

This ones my favorite.
It doesnt hurt to see it.
It only brings happiness, joy to my heart.
I realize how lucky i'am.
With his picture above my bed.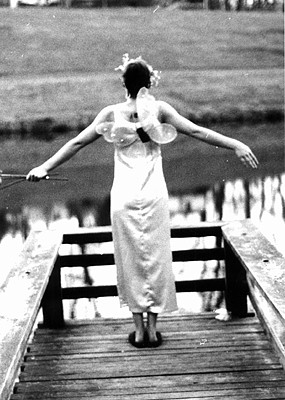 © Jennifer T., Cincinatti, OH