Final Resting Place
March 8, 2010
She looks up and all she sees
is darkness.
Hoping and Wishing
Someone's out there looking for her.
"Their going to find you just believe" someone said to her.
The next day they were gone.
She was left alone.
With the blood stains on the concrete.
Her chain won't let her go.
Finally she says,"I'm getting out of here."
She breaks her chain.
Runs as fast she can.
Without hesitation
She breaks down every door in her way.
Finally free
She sees the sun.
Only to be pulled away again.
Now knowing that freedom was only a dream.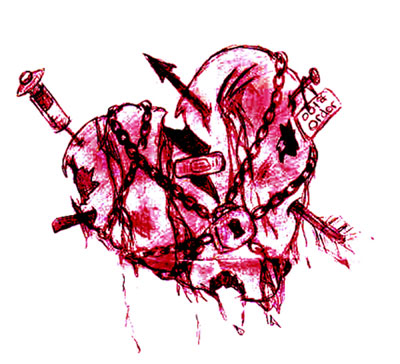 © Asia B., Hudson, MA