Let Go
March 3, 2010
Today I feel whole,
Complete with you by my side,
I'm mended from my broken state,
The one I know you caused,
It's inescapable,
The remnants of memories of pain,

But don't blame yourself,
It's only me,
And as long as you're here,
I can be complete again,

Do you want to hear the terror?
The gory details of heartache?
Please focus on the joy of the present,
You can't correct past mistakes,
It was only me you hurt,

Please, don't hate yourself,
I can't stand to see your tortured state,
But please don't hide the damage,
Because I can see through the disguise,

The past is irrelevant,
And the future unknown,
Let's make the best of the time we have,
Just hold me close,
And never let go.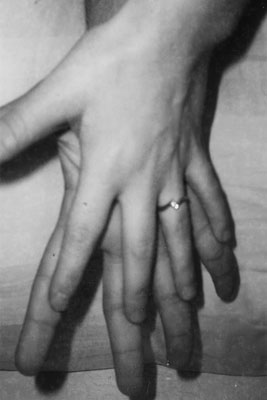 © Heather H., Phoenix, AZ