I Give Up
March 3, 2010
I finally gave up
I dropped the fake smile
And let the tears run down my cheek
As I whispered to myself,
"I can't do this anymore"
Realizing that I've finally let go
And stopped holding on
To what little remained
Of something that wasn't worth
Holding on to.
I'm relieved
And refreshed.
And I'm realizing that
This is only a practice
So now,
I don't have to wear the fake smile to smile a real smile,
And I won't cry when I tell him
But now when I see him,
I drop the real smile
And the tears that weren't supposed to run down my cheek
Run down anyways
As I whisper to him
"I can't do this anymore"
And walk away.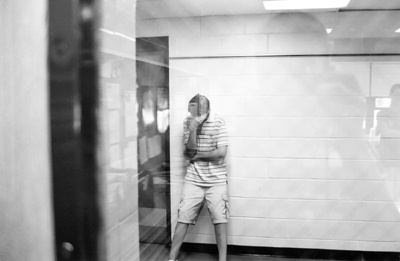 © Kyle W. Pompton Plains, NJ