Dancing Shoes
March 2, 2010
There's nothing more beautiful than to watch her perform,
Swaying and spinning on the tips of her toes.

Practices until her feet are black and blue,
Toes burning yet she fights for the perfect arabesque.
Finishing with a graceful curtsy, as a single spotlight shines upon her and reflects off of her tiara, which is tucked into her ballet bun.
Her tutu that sticks straight out bounces,
Up,
Down,
As she runs back out for one last bow.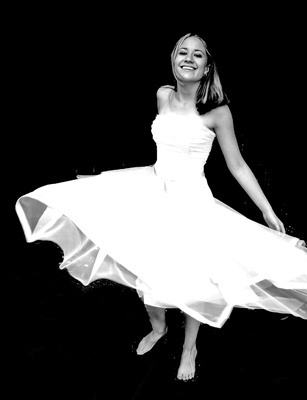 © Kara S., Walnut Creek, CA