Run (Trapped)
March 1, 2010
Four walls closing in
No time to think
I gotta act
All on instinct
Memories come flooding in
Not gonna get caught
Playing prisoner doesn't suit me
Running hard
Heels tap the glass
To fight my way out, I'll bust my ***
I need to breathe free
The sun on my face
The wind through my hair
The smell of the fresh cut grass
Nothings worse than a desperate person
Nothing to lose
Everything to gain
You won't force me to stay in this cell
I'll continue to fight like hell
As time runs by
My life stays the same
Something's gotta give
I wasn't meant to live in a cell

Caged up
Nowhere to run
Fighting back
Kinda hard
Strength
What's it mean
When you know that
No way to win
Judge on character
Or muscle mass
How do you know?
Which one is best?

So give it all
Your best
Cause you know that
You can't stay in this cell
It's time to run
No time to think
It's time to trust your instinct
RUN!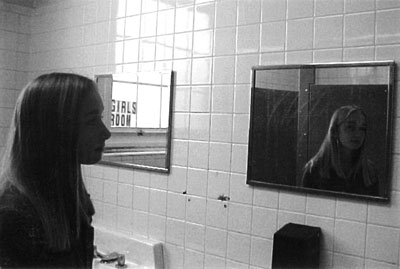 © Jill H., Pompton Plains, NJ